Le restaurant
Le restaurant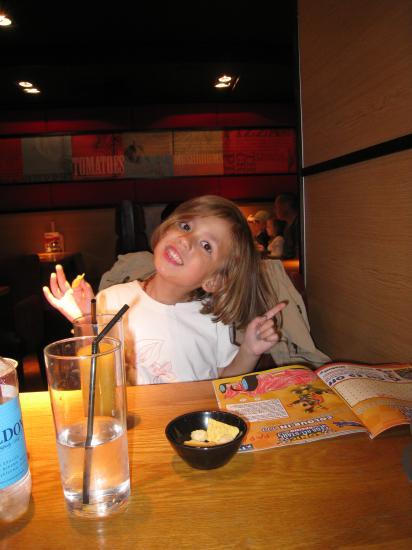 · Nous voudrions une table pour deux s'il vous plaît.
We'd like a table for two please.

· Nous avons une réservation pour 19h30.
We have a reservation for 7.30

· J'ai une réservation au nom de...
I have a reservation for / in the name of...

· Nous sommes pressés, nous allons au théatre.
We're in a hurry, we're going to the theater.

· Pourrais-je voir le menu / la carte des vins s'il vous plaît?
Could I see the menu / wine list please?

· Pourrais-je avoir une bouteille d'eau plate / pétillante?
Could I have a bottle of still / sparkling water?

· Quels sont les plats du jour?
What are the specials?

·Nous avons choisi.
We're ready to order.

· Comme entrée je vais prendre..., et en plat principal...
As a starter I'll have..., and as my main course...

· Je voudrais la salade mais avec la sauce sur le côté.
I'd like the salad but with the dressing on the side.

· Je suis végétarien(ne).
I'm a vegetarian.

· Ce n'est pas ce que j'ai commandé.
This is not what I ordered.

· Ce n'est pas assez cuit / c'est trop cuit.
It's undercooked / it's overcooked.

· Je voudrais mon steak...
I'd like my steak...

· saignant - (medium) rare

· à point - medium

· bien cuit - well done

· L'addition s'il vous plait.
The bill please.

· Le service est-il compris?
Is service included?